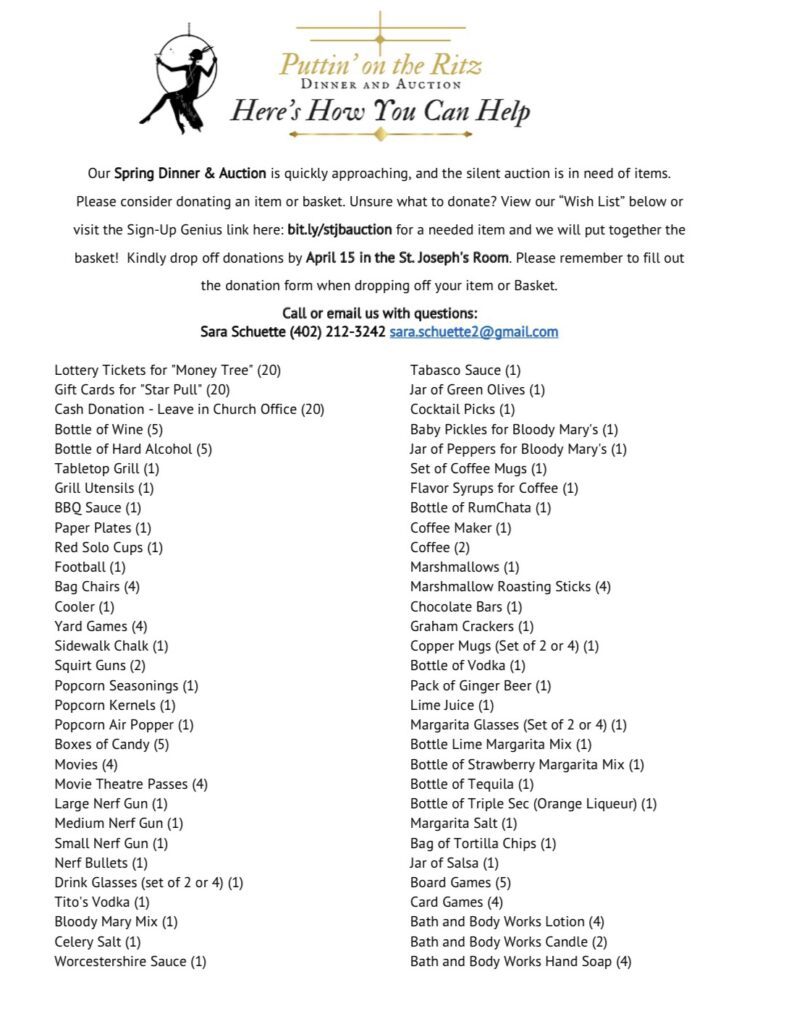 Our Spring Dinner event, Puttin on the Ritz" is quickly approaching and we are still in need of donations for our silent auction and raffle drawings. Any donation to the auction is welcomed and greatly appreciated!
If you need some inspiration, you can view the wish list below. You can also sign-up to donate by clicking on the sign up genius link below.
ALL ITEMS NEED TO BE RECEIVED BY APRIL 15th. Because our silent auction is online again this year (and will open for bidding on Monday, April 25th), we need to ensure we have the time needed to package items and post to the auction site before bidding opens.
Auction donations can be dropped off at the school or church. Thanks for your support … and for helping us make our annual fundraising event a success!