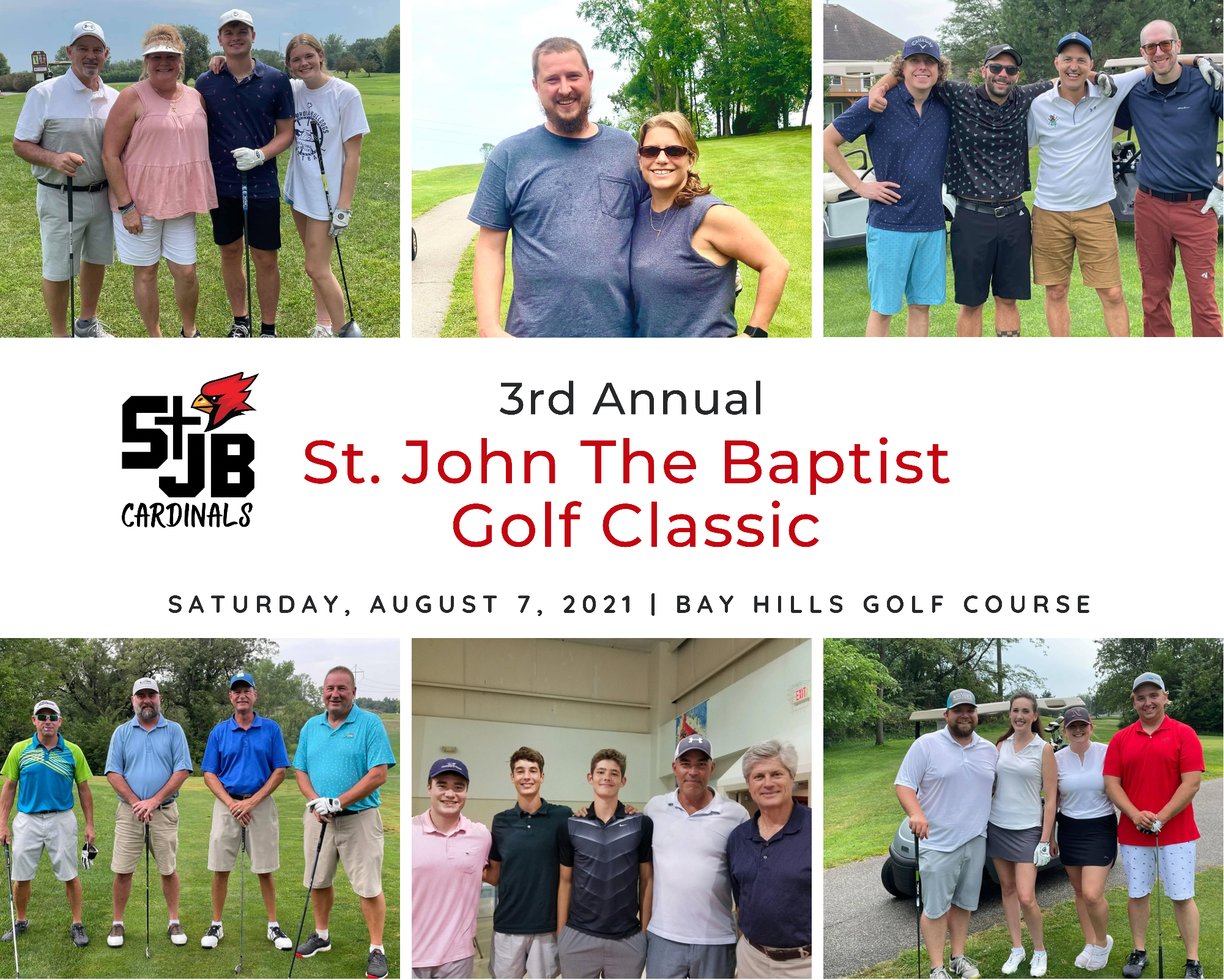 ---
The third annual St. John the Baptist Golf Classic brought together 92 golfers, more than 50 sponsors and many volunteers to raise money for Catholic education in the Plattsmouth community.
The golf classic, held on Saturday, August 7, 2021, at Bay Hills Golf Course, was a winner in every way — breaking records in funds raised and attendance.  According to Knights of Columbus event organizer Mike Vaughn, the golf classic was a tremendous success, raising more than $15,000 to support St. John the Baptist School.
After cancelling last year's tournament due to the pandemic, not even the humidity or stormy weather could stop players from making it a successful and memorable day. Players enjoyed on-course pin prizes, a Hole-in-One Contest, raffle drawings and swag bags.
Following the tournament, 173 golfers and friends enjoyed a banquet at St. John's school which included a steak dinner catered by Church of the Holy Spirit. Mayor Paul Lambert was the emcee at the banquet. Also in attendance was Congressman Jeff Fortenberry.
Golf Classic Results:
A Flight First Place:  Jeff Scanlan, Troy Steel, Derek Sutton, and Jeff Cherek with a 15 under
A Flight Second Place: Team Welch:  Larry Welch, Buck Welch, Ben Welch and Jack Welch
B Flight First Place: Joe Jelinek, Josh Jelinek, Andy LeBlanc and Blain Tanner
B Flight Second Place: Amanda Scherlie, Kendall Scherlie, Julia Rodehorst and Drew Rodehorst
Top Mixed Flight: Team Benedict: Larry Benedict, Erica Benedict,  Harrison Benedict and Lauren Benedict
Thank you to all who supported and participated in the Golf Classic. A special thanks to the Knights of Columbus for making this event possible.