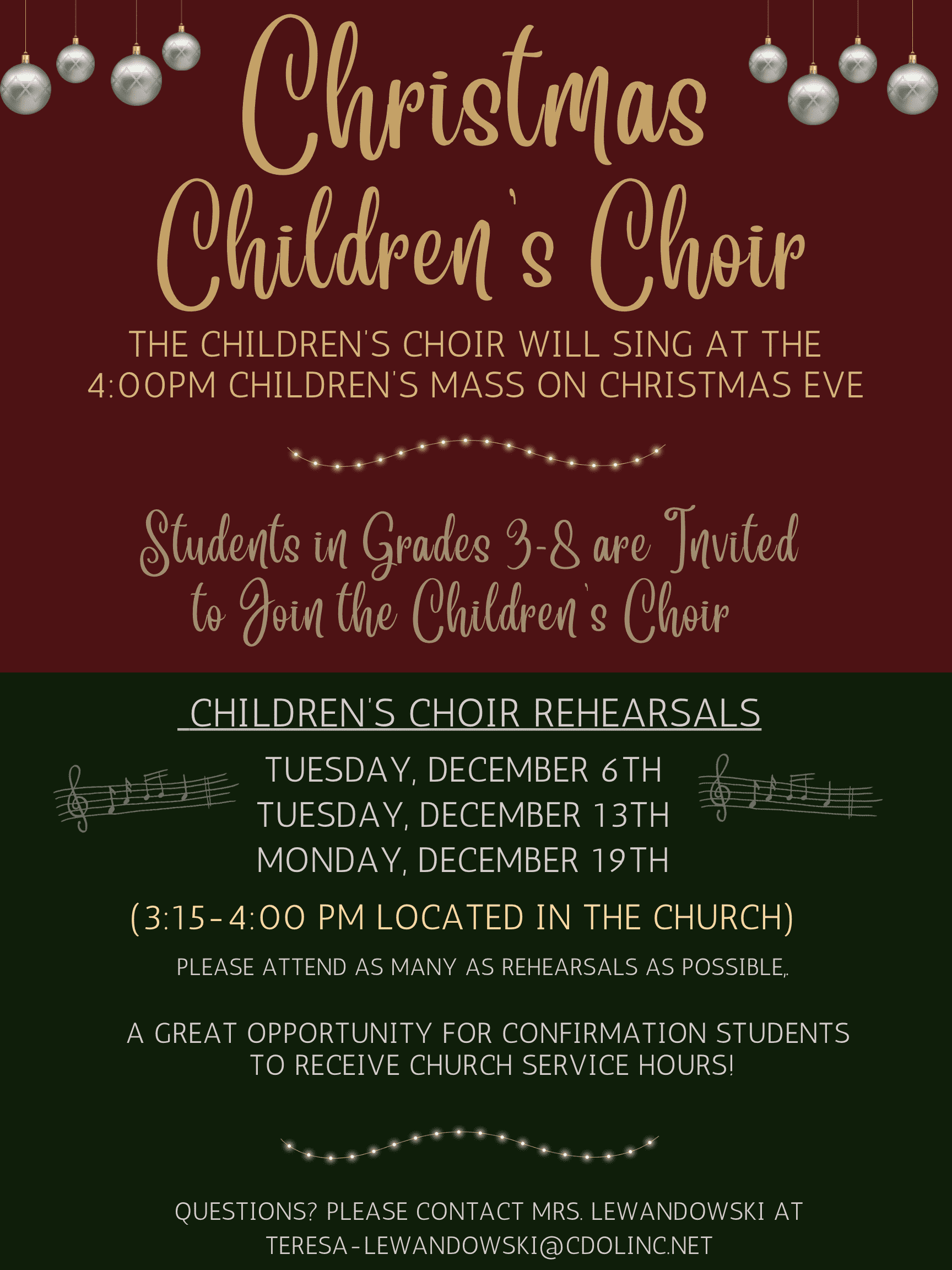 Attention all parish students grades 3-8!  Please join us for Christmas Choir for the children's Mass on Christmas Eve.  We will be singing hymns from 3:30-4:00, and then leading song during the 4:00 p.m. Mass on Christmas Eve.
We will have three rehearsals:
Tuesday, December 6th
Tuesday, December 13th
Monday, December 19th
All rehearsals will take place at 3:15 in the church and dismiss at 4:00.  Please make arrangements for prompt pick-up or aftercare.  Please attend as many as possible, but if you are unable to attend rehearsal, you may still join us in the choir section for Mass.  
This is a great opportunity for Confirmation students to receive church service hours!
For questions, contact [email protected] 
---