We are grateful for your support of our church.  Online Giving allows you to make contributions to our church without writing checks or worrying about cash donations.  This site lets you set up automatic contributions from your checking or savings account and change the timing or the amount of your gift at any time.  You may manage your contributions between various categories, and you may make Quick Give donations to special causes.  To participate, please click on the above button.  You will be taken to a new page where you will be able to "Sign Up for Your New Account" and complete your initial account registration.  Any questions, please call the rectory office (402-296-3139) during weekday business hours.  Thank you!
Simple Ways to Support Our Parish and School
Engraved Garden Bricks
An engraved memorial brick can be an enduring piece of St. John's school history. The bricks line the walkway through our beautiful outdoor garden, located between the school entrance and the church. The cost for an engraved brick is $50.
Engraved bricks include three lines with 14 characters per line (spaces and punctuation count as characters). Order forms are located in the parish commons and school office, or you can download a form by clicking here.
St. John the Baptist Tuition Assistance Fund:
The St. John the Baptist Tuition Assistance Fund is a fund designed to help provide needed financial support for families who seek a faith-centered education for their children but do not qualify for the Diocesan Good Shepherd Scholarship. Please consider a tax deductible gift to the St. John the Baptist School Tuition Assistance Fund as part of your charitable giving plan. Every cent of your gift will help to pay a portion of a student's tuition at St. John's during the 2018-2019 school year. To download a donation form, please click here.
Matching Gifts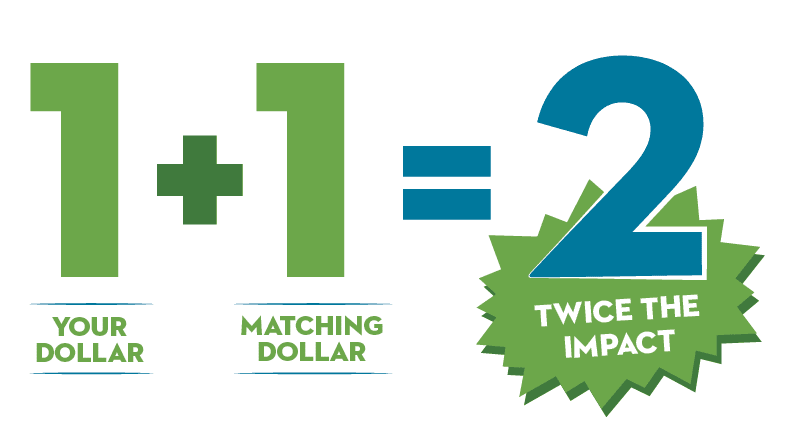 Many employers sponsor matching gift programs and will match any charitable contributions or volunteer hours made by their employees. Check with your employer's Hunan Resources Department to find out if they have a matching gift program. Be sure to find out if their matching gift program supports religious organizations. If not, they most likely will support education and scholarship programs like the school's St. John the Baptist Tuition Assistance Fund. If so, request a matching gift them, and send it completed and signed with your gift. We will do the rest.
The impact of your gift to our Parish school may be doubled or possibly tripled! Some companies match gifts made by retirees and/or spouses.

With the help of the Great Lakes SCRIP program, the Church of the Holy Spirit has a wonderful opportunity to create much needed revenue for the church.  SCRIP allows parishioners to purchase SCRIP cards (gift cards) at face value while giving back a percentage of the sales to the church.  So by purchasing gifts cards for stores that you may already frequent (i.e. Hy-Vee, Shell gas, Amazon.com, Old Navy, Applebee's, Kohl's, and hundreds more!) you are earning the church money.  (For example, Old Navy gives 14% of it's sales back to the church.  By purchasing a $100 gift card, you have just raised $14 for our church.)  You can participate in the program with 2 easy steps:

You need to simply turn in your order form (found on the SCRIP board in the church Commons) with your payment to either the church or school office by Monday at 10:00am.  A complete list of vendors is located on the bulletin board.
Pick up your gift cards the following Thursday afternoon.  Cards can also be sent home in your student's backpack, if requested. 
Or order online by going to www.shopwithscrip.com and click "Family Sign Up."  Follow the prompts and use the code (receive from the SCRIP Coordinator – see below) to link your account with the Church of the Holy Spirit.  You can choose to pay online (follow the prompts to sign up for "Presto Pay") or you can order your cards online and leave your payment with either the church or school office.  (Ordering online is the preferred method as it can eliminate unnecessary errors.)

Many people fail to participate in SCRIP because they don't know where they will be spending money during the next week.  But how about thinking farther out?  Will you be going to the movies, ordering pizza, buying school uniforms, or doing home improvement during the next six months?  Stock up on your gift cards now!

The SCRIP Coordinator, Noni Thiesen, welcomes any phone calls (402-296-3139) or email ([email protected]) from anyone who has questions about signing up or about the program in general.  Please do not let unanswered questions prevent you from participating in this program that can greatly benefit our church!