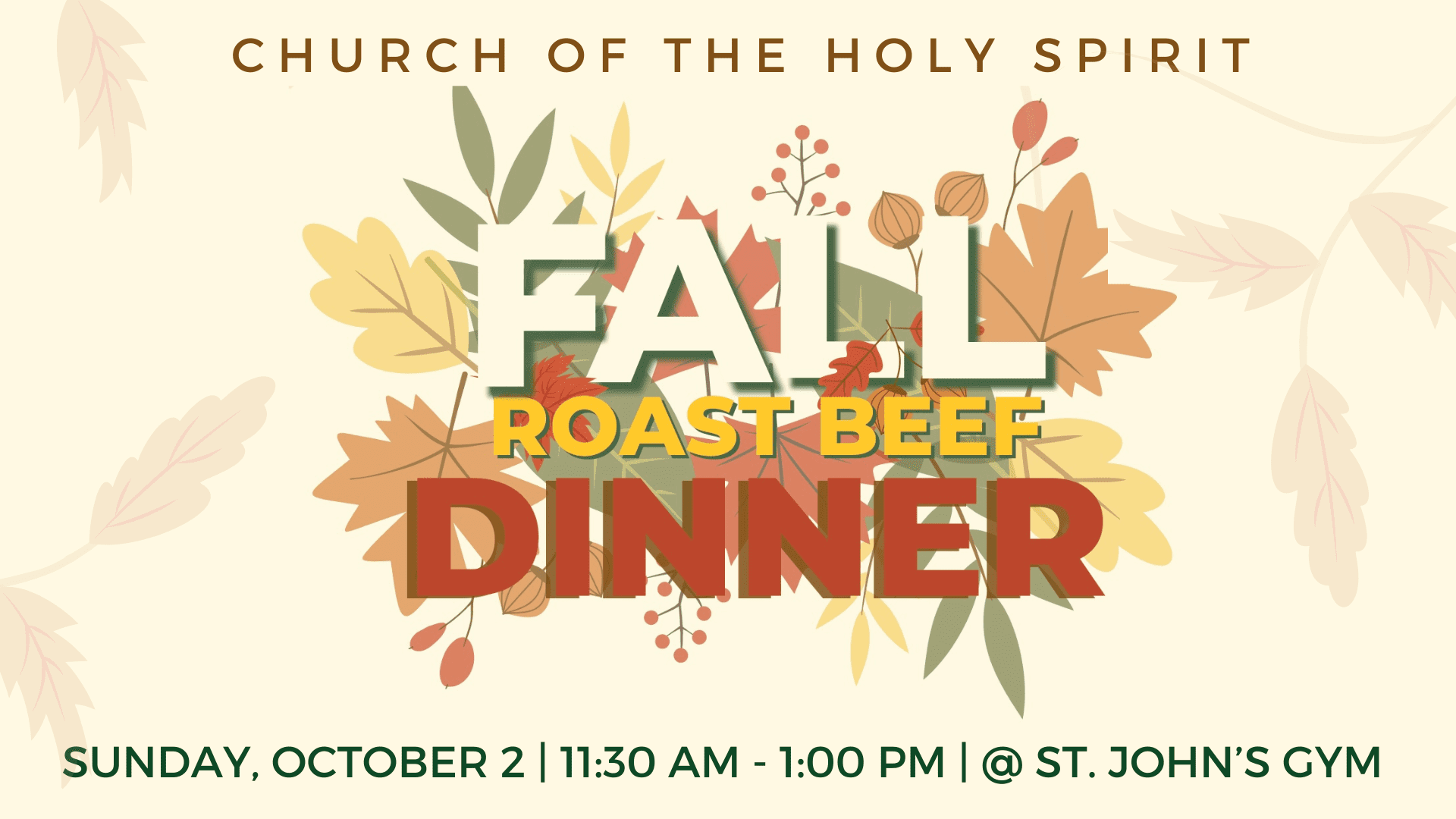 Join Church of the Holy Spirit and celebrate fall with a Roast Beef Dinner on Sunday, Oct. 2 from 11:30 a.m. – 1 p.m. in the St. John's gymnasium at 500 S. 18th St., Plattsmouth. This event is open to the community.
Dinner is $12/per adult person and $7 for children age 10 or younger. Cash or check accepted.
Dinner includes: Roast Beef, mashed potatoes & gravy, corn, green beans, Dinner roll and Apple Crisp and Cobbler.
We hope you can join us!